Laminate has changed over the years and it now comes in many choices. With a more natural look and feel with added textures and distressed woods, laminate has vastly improved and even installs easier than ever.
Durable & Affordable
Easily maintained
Withstands dents, stains, and scratches
Protected from UV rays
Realistic Look & Feel
Choose from a wide range of stains and grains
Comes in high-definition textures
No need to sand or stain
Pick styles with knots, worm holes, and a range of colours for a realistic wood look
Ask About Our Professional Installation Crews!
Rustic, distressed wood to mimic barn boards
Lighter, airy woods for a beachy feel
Dark, exotic woods for a dramatic effect
Classic, sleek designs for a traditional look
A large inventory with a variety of style, colours, and tones. For options to fit all styles and budgets. Call our Lloydminster flooring store for a quote and information on installation.
ASK A FLOORING CONSULTANT FOR MORE INFO
Cost Efficient
Alternative to Solid Hardwood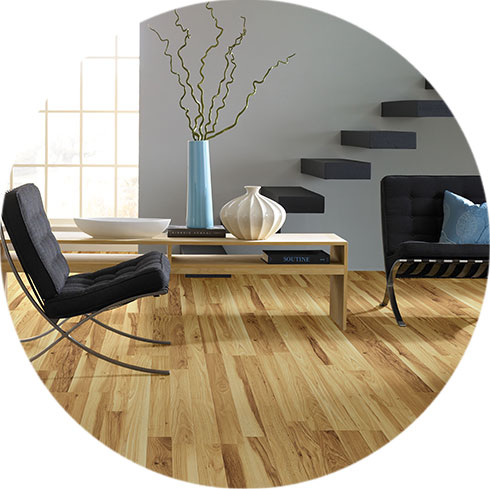 ---





Laminate Woods

Rustic Woods mimics distressed wood / barn boards
Light, Airy Woods are light coloured
Dark Woods are dramatic & look like exotic woods
Formal Woods are sleek & smooth, made to look like very expensive hardwood
Traditional Woods include woods such as red oak plank
In Stock is the largest inventory of laminate flooring in Western Canada. Ask our Flooring Consultants about installation. Our large Warehouse Showroom displays many options to suit your personal style, home and budget. Call our Lloydminster flooring store or
request a quote!
LAMINATE
- For Active Households -